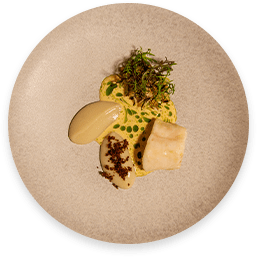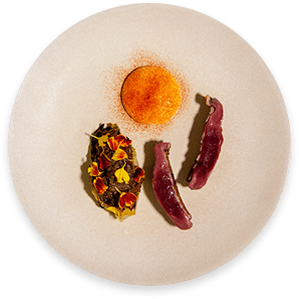 Cenoura-Brava: The "mother of all carrots" is the wild carrot (Latin Daucus carota) which grows wild in sparse fields, roadsides and along stream banks. Very versatile in medicine and cooking, has been used for centuries.
Get to Know
Knowledge and Flavors
Following the trend of the best hotels in the world to create differentiated and award-winning restaurants, Quinta do Santo brought the concept to the boutique hotel industry.
Amplifying and qualifying the guests' experience, also welcoming all lovers of good cuisine, an excellent wine list and extremely hospitable service.
Its cuisine varies with the seasons, enhancing the knowledge and flavors of local cuisine, with Portuguese roots, mixing tradition and transgression in equal doses and is completed by a welcoming, informal and sophisticated service.